"Craft your vision, frame by frame. In filmmaking, passion is your guide, and every scene is a stroke of possibility. Aspire, create, and let your story unfold—your cinematic journey awaits."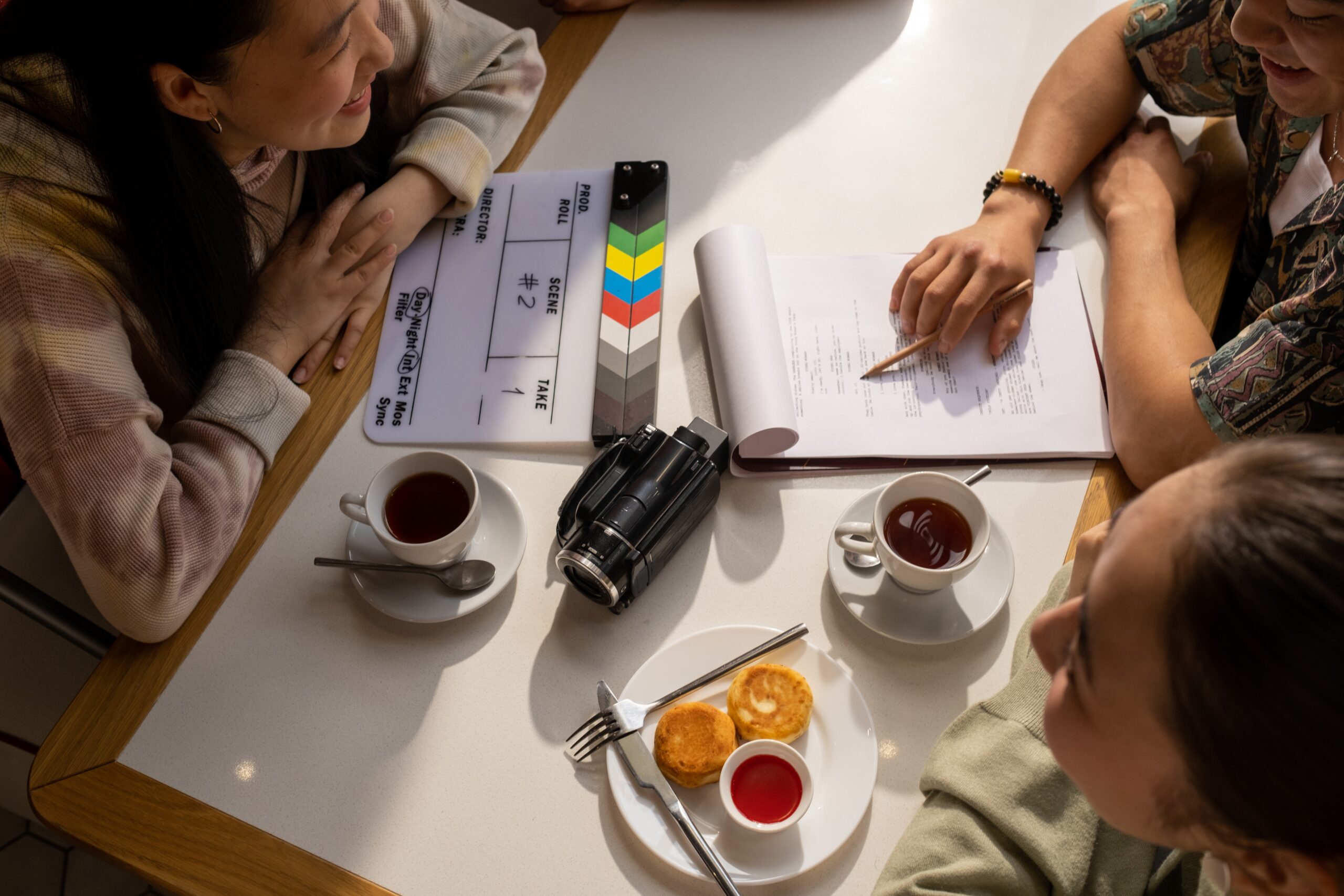 Introduction
Welcome to our Monthly Independent Film Festival! Our festival is designed to provide aspiring writers & filmmakers with a platform to showcase their talent and creativity in the field of filmmaking. Whether you're an experienced filmmaker or a novice, we welcome all submissions from all genres, including drama, comedy, sci-fi, horror, and more. Winners and finalists will be awarded with Laurels and Certificates. Selected projects will be screened on our official website's screening page. So, if you have a story to tell, we encourage you to submit your project and join us on this exciting journey!
What We Do
Script Symphony Award, based in India, is an exceptional online international film festival. We thoroughly assess every submission exclusively through FilmFreeway, emphasizing the promotion of scripts and films to a diverse audience. Our goal is to showcase the ingenuity of independent screenwriters and filmmakers, inspiring their dedication and creativity. We firmly believe that the script is the most influential element of any artistic endeavour and a creative filmmaker's touch can bring it to life. It's time to share your vision with the world and let us guide you toward your objectives.
Unleash Scriptwriting and Filmmaking Power!
"Within the pages of a script, a universe awaits to be brought to life. Words transcend ink, and through filmmaking, ignite the imagination of both creator and audience, turning vision into vivid cinematic reality."
Submission, Notification & Screening
We welcome creative projects from all genres through our FilmFreeway page. Following the close of the submission period, our expert jury members meticulously evaluate each Project. We ensure a prompt response to all candidates, providing updates on the status of their submissions.
I've enjoyed being in this festival, they were very communicative and let me tell you this; when you win they let you know in a big way all over social media! 10 out of 10 would submit to Script Symphony Award, again.
Great festival! Thank you for honoring my script as a Finalist. I would definitely recommend this festival to screenwriters and filmmakers, and I would submit my own work to it again.
Congratulations on creating a new space in the busy festival calendar. I hope you thrive and continue to support creative film makers worldwide. And thank you for naming my project TRUST ME the best unproduced screenplay. Much appreciated. Thank you for your hard work and encouragement.
Opening Date
November 21, 2023